1873 Beers Map of Brook Haven, Town of Brookhaven, Suffolk County, NY
from Map of Suffolk Co.
by F. W. Beers, New York. Beers, Comstock & Cline, 1873
On this map, South Country Rd. is called Main St., the east end of Beaver Dam Rd. is called South St.; the west end of Beaver Dam Rd. (which is a dead end) is called Ruland Ave.; Fire Place Neck Rd. is called Beaver St.; and Bay Ave. is called Atlantic St.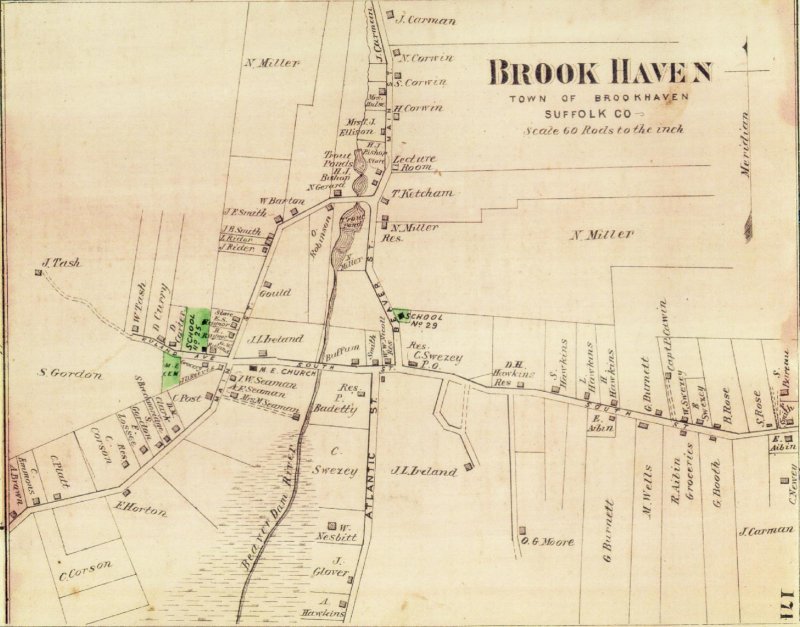 This 1873 Map also appears in Bigelow as a hand drawn replica. A copy of the complete Suffolk County Beers Atlas is available at the Longwood Public Library who made the full size color version copy for me.