Thurston Gwynn was known for his pencil sketches,
which he would produce on any available scrap of paper,
often in exchange for a drink at a local bar.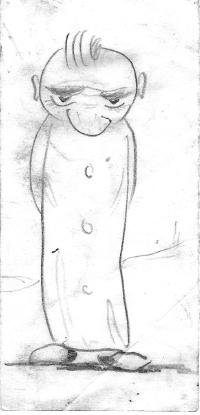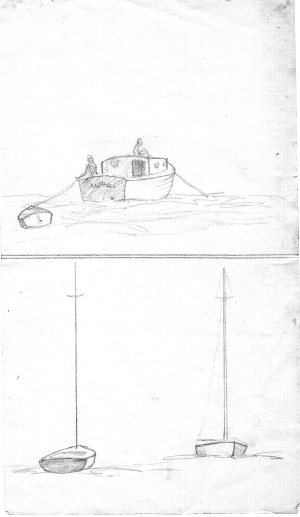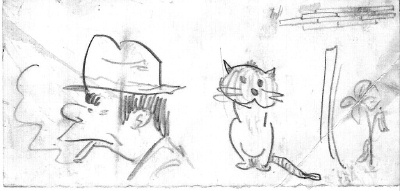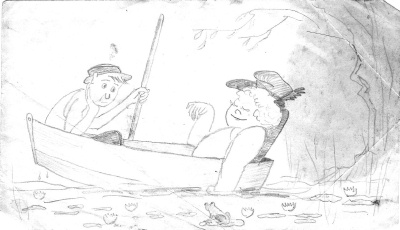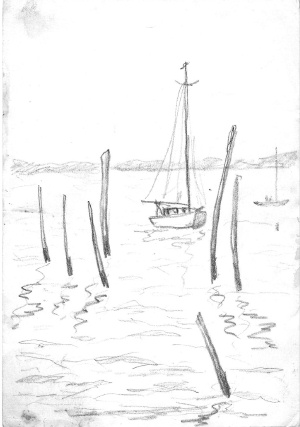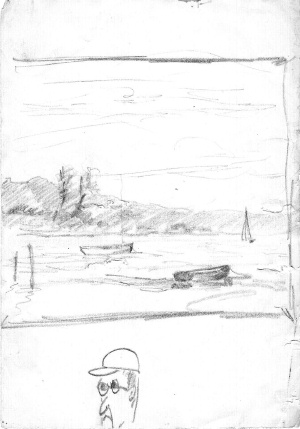 Thurston Gwynn was also an accomplished artist, although not well known nor prolific. What few extant known works are in private collections.
Many paintings and photographs have been done of the Carman's River and the Squassux Landing docks, his rendition is among the best.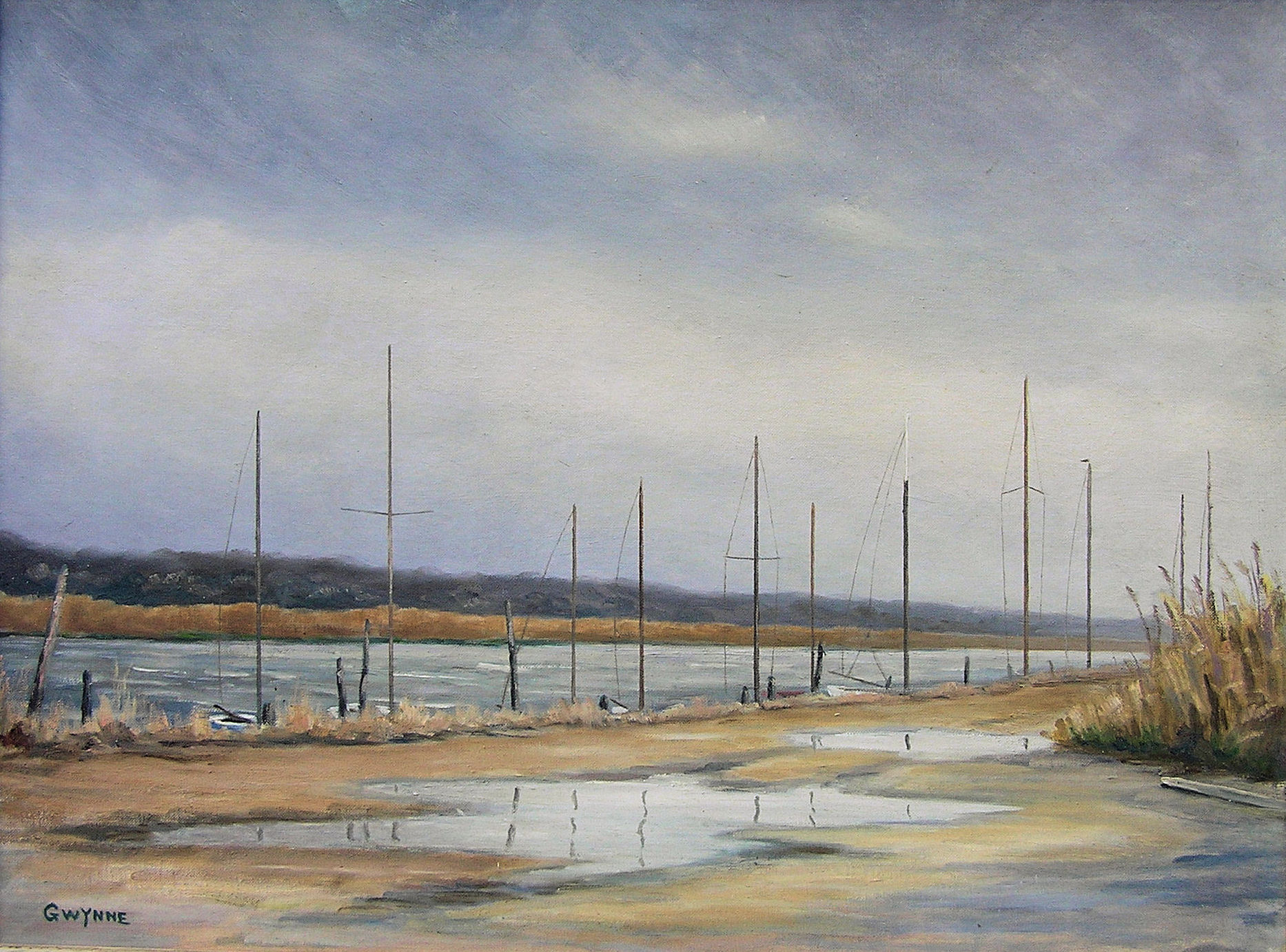 "South Wind" (18″ x 24″ Acrylic[?]
Private collection, Brookhaven, NY