Click on image for enlarged view.
669
W.S. Hawkins House
2-Historic
c. 1915
Br07A-S
W. S. Hawkins House (now destroyed)
s/s South Country Road, w/o Beaver Dam Creek
Deitz
historical/SCountryBrkhvn_WSHawkins.jpg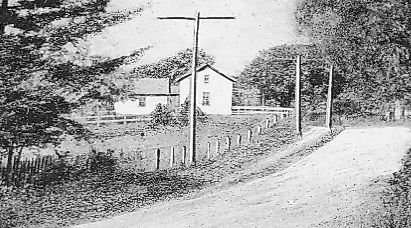 This photograph has been cropped from a post card of South Country road from near the upper going over of Beaver Dam Creek looking westerly. The 1915 Belcher Hyde map of Brookhaven Hamlet indicates a residence of W.S. Hawkins at this location.
02-11-2015 12:00:00