Click on image for enlarged view.
263
Jacob Baldwin Smith House
1-Modern
Jan 26 2004
Br08
Smith house [Fire Place Inn]
359 South Country Road
Deitz
040126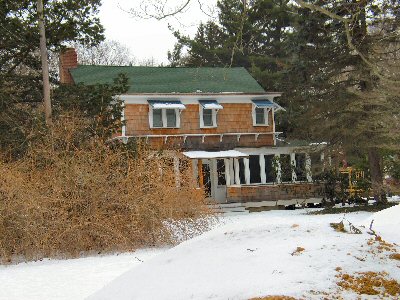 Comments by Joyce Leming: My grandmother (Amy B. Smith de Arcas, 1873-1945) called it "Fireplace Inn" and would take in summer guests. Myr parents (Edward de Arcas and Grace Pope) were married in the living room. The east side of the house off the living room used to be a sun room with all windows. All of the property around the house belonged to the Smith family at one time.