Click on image for enlarged view.
642
2010 Aerial View of Farm Site
1-Modern
2010
Br09D.1-S
Deer Run Farms
282 South Country Rd.
Suffolk County GIS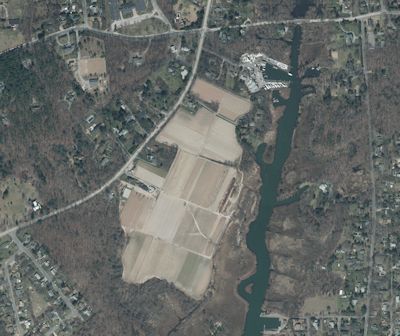 South Country road is highway to west (left). Beaver Dam Creek is to the east (right). South of the farm is the Dennis Puleston Preserve.
06-26-2012 12:00:00