Click on image for enlarged view.
133
John Ireland House
2-Historic
Uncertain. Before c. 1935 when Corrigan house was built.
Br26.1-S
Ireland House
Post-Morrow
RG1 Series 10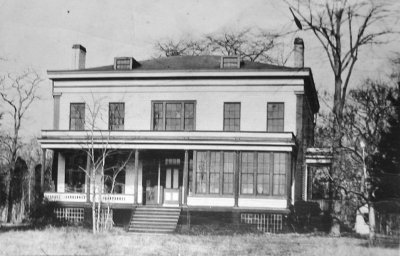 From "Early Photographs of the Hamlet of Brookhaven collected by George Perley Morse 1945-1959."

Caption reads: "Property bought from Timothy Rose in 1836, and house was built a little later. It was torn down and the interior trim and bricks were used in the construction of Walter Corrigan's home [Br26A]."
01-01-2009 12:00:00