Click on image for enlarged view.
67
Corrigan House
1-Modern
25 Apr 2003
Br26A
Scordamaglia House [Corrigan House]
Beaver Dam Road and Mott Lane
Deitz
030425/P4250009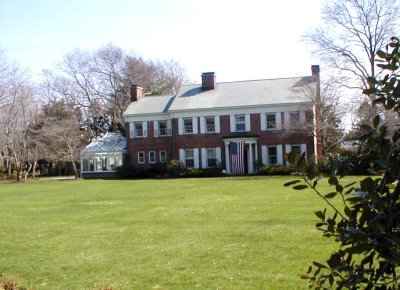 Looking south. This home was originally built about 1925 by Walter E. Corrigan, partner with Vernon S. Tiger in the large Tiger Nursery farm that stretched from their homes south to the marshes near the bay. Tiger's home has Historic Structure ID Br27A.