Click on image for enlarged view.
610
East Face, Street Side
1-Modern
Uncertain
Br36.188-S
Murdock House
188 Old Stump Rd.
Barbara Kresse Collection
kresse/../photos/oldstumproad/188OldStump2c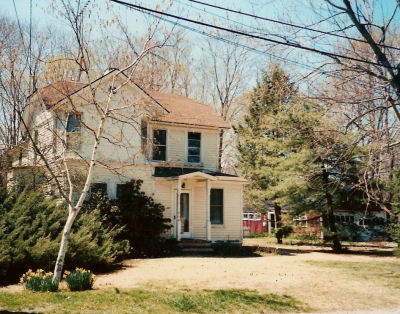 This photograph, from the Barbara Kresse Collection, was undated but perhaps taken in the 1980-90s. It had the following notation: "Martha and Paul Temme bought their house from the Murdocks. Mrs. Temme came from Germany with Ella Gerhardt. They were both friends in the city. Martha worked for Mrs. Michelsen in the city and then also in Brookhaven. She cleaned the house [Rossmore, 191 Old Stump Rd.]. They moved across the street in Brookhaven to be nearer her job. She also cleaned the Lush [house] on the river. There was a path from her house straight thru to the river, instead of roundabout on the road."
08-18-2011 12:00:00