"Gray's" Black & Whites
of early
BELLPORT , NY
This group of fantastic family photos, came to me courtesy of Mr. Harrison Gray Otis Lyman of Houston, Texas. Three generations of "Grays" family lived in Bellport, Long Island from 1870's – 1949. Last February of 2007, I received this e mail from Gray :
Hello,
I happened upon a internet page… Bellport & The Knapps

 … and I just wanted to say hello. My name is Gray Lyman… (actually, Harrison Gray Otis Lyman)…
My grandfather grew up in Bellport LI, NY…  throughout my life I have heard many stories about Bellport, the Lyman family, the Otis family, "Bird Edey", etc.  I once met (in Bellport)… Julia Paige (Edey) and/or her son(?)… she/he lived in a small cottage (near the "old" house ???)… saw an old "playhouse" with a theatre stage behind a family home(?)… stories about Bird Edey cutting her house in half and moving it to the shore (???)…
Anyhow… we may have interesting stories or information to share… apparently there were three family estates in a row in Bellport… Lyman, Otis, Edey… I have old photos of people and places in Bellport.
I have many things belonging to my ancestors… wills, silver, photographs, paintings, furniture, things… Otis things… Lyman things… things from Boston and Bellport and "the East".
Unfortunately, both of my parents are now gone and I have no aunts or uncles or cousins… both of my parents were "only" (singular) children… so no "close relatives"… (My parents are both buried at the Woodland Cemetery in Bellport… along with my grandparents and others… and I have seen Paige and Edey and Otis there, too.)
I live in Houston… my parents moved here in 1949 from NY when I was a baby.
More to share… and sorry to ramble… but wanted to get something off to you!
Gray
Last month (October, '07 ), Gray followed through with the images you are about to enjoy on these pages. None of ultra low profile Knapps per se, but of the era they lived in Bellport and some of the people the Knapps undoubtably knew and vice versa:
Joseph P. Knapp has been seen skimming around the village recently in a new automobile – Patchogue Advance April 6, 1906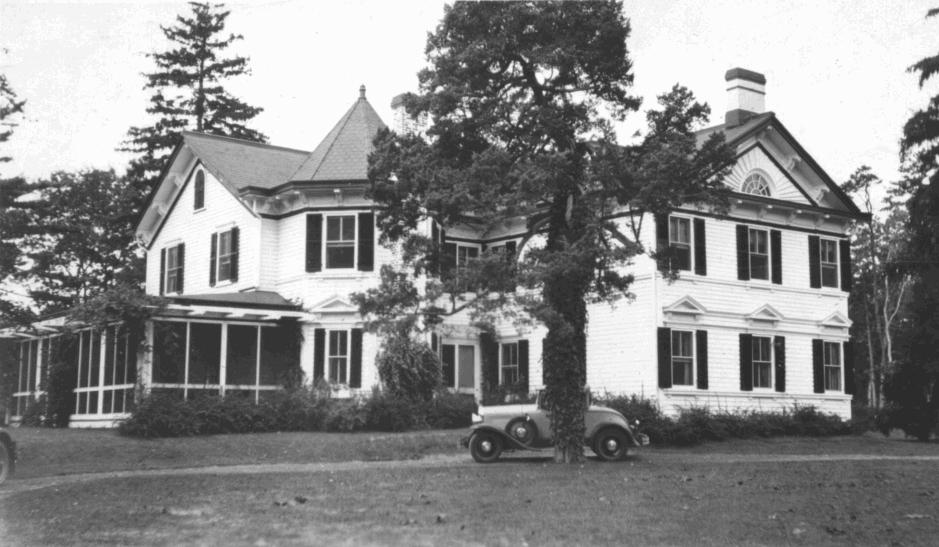 "WOODACRES"
The Lyman Residence
That is Gray's father's roadster parked there, but this photo circa 1930 was taken after the Lyman's had sold the estate to
financier Bernard Baruch.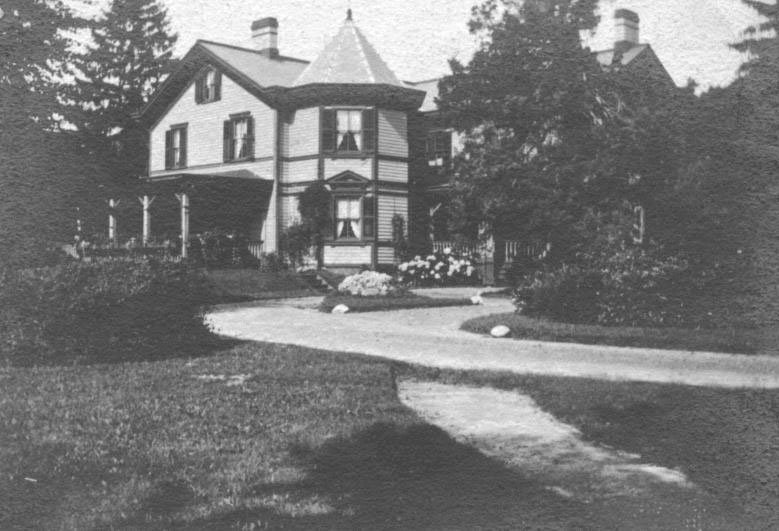 "WOODACRES" WHEN THE LYMANS LIVED HERE
Originally the home of George Theodore & Sally Otis Lyman
This group of photos were taken circa 1890 – 1910
Meet The Lymans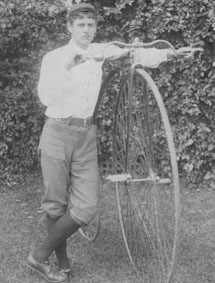 PERFECTLY FRANK
Francis Marion Lyman 1873- 1958 …… Gray's Grandfather circa 1890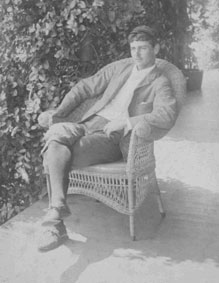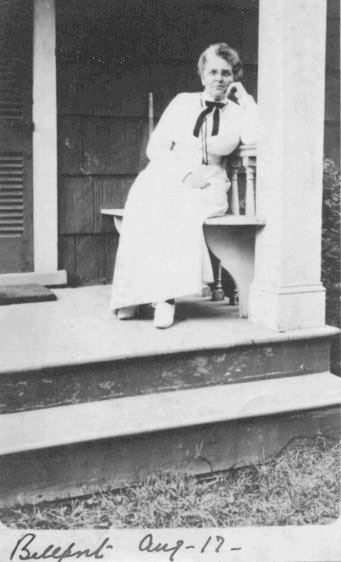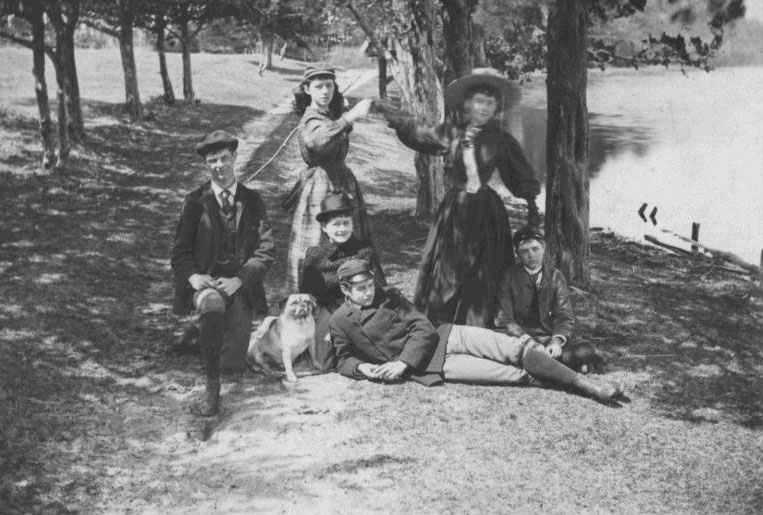 This photo reminds me of the ones I have seen of the Floyds in Mastic during this era